Stephen J. Biggie Esquire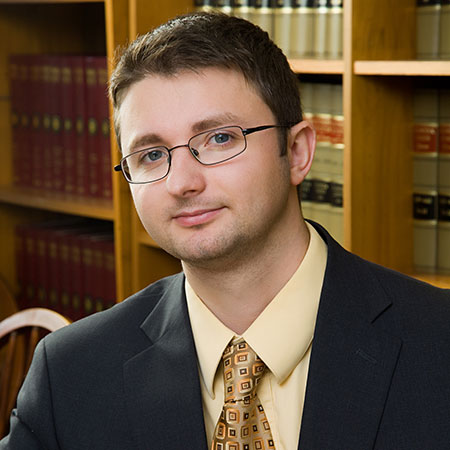 Stephen Biggie graduated from the Barry University School of Law in Orlando, Florida in 2010, and is a member of the Florida Bar. Mr. Biggie has also received a Bachelor of Arts Degree from the State University of New York at Buffalo.
After graduation Mr. Biggie began his legal career at the Merritt Law Office in Lakeland, Florida where he represented consumer debtors in Chapter 7 and Chapter 13 Bankruptcy cases.
Mr. Biggie joined Arcadier and Associates in early 2011 to continue representing Brevard County s consumer debtors in Chapter 7 and Chapter 13 Bankruptcies. In addition to Bankruptcy Mr. Biggie assists consumers in Foreclosure and Debt Collection Harassment cases and handles many of the firm's appellate matters.
Mr. Biggie has expanded his practice area into employment law including but not limited to discrimination and workplace retaliation cases under Title VII, USERRA, the Florida Civil Rights Act, and the Americans with Disabilities Act. Mr. Biggie also handles landlord tenant disputes, unpaid wages, unpaid overtime including the Fair Labor Standards Act, unemployment as well as general civil disputes including appeals, and has co-chaired and chaired many trials, including Jury and Bench trials.
Mr. Biggie is licensed to practice law in the State of Florida, the Eleventh Circuit Court of Appeals, and the United States District Court for the Middle District of Florida.
Mr. Biggie provides legal services out of the firm's Melbourne and Boca Raton office and services the Central Florida and South Florida markets.