What can I do if my employer says he does not honor the FMLA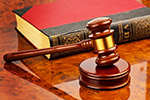 What can I do to get my employer to follow the Family Medical Leave Act?

The Family Medical Leave act, otherwise known as the FMLA is a federal statute that must be followed be all covered employers. Your employer may simply be too small to be obligated to follow the FMLA. Generally, an employer is a covered employer if the employee has worked at least for one year, and the employer employs 50 or more employees within a 75 mile radius. If you or your employer do not meet this criteria, then the FMLA does not apply and your employer does not have to follow the FMLA.

If employer is a covered entity, then you may enforce your rights by hiring an employment lawyer. Employment lawyers enjoy taking FMLA cases on contingency, which means, at no cost to you unless you recover. Therefore, if your FMLA rights have been violated, please set up a time to meet with a qualified attorney who specializes in labor and employment law.
More Information:
For more information, you may visit our employment law page
Attorney: Maurice Arcadier
Status: Answered
Date Filed: September 25, 2012