We are your South Florida Legal Team ready to assist and advice you in all your legal needs. Our Law Firm consists of seven diverse attorneys and lawyers with over 70 years of combined experience. We are a full service laws firm where each attorney and lawyer provides advice and representation in the area of law that they have dedicate themselves to. We have two offices in Florida, Melbourne / Orlando and Boca Raton which is centrally located in between the three South Florida Counties we service. From our Boca Raton office in Palm Beach County, we provide attorney representation, advice, counsel and support in the following areas of law: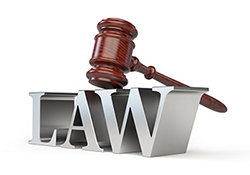 Bankruptcy including Chapter 7's and Chapter 13's. A Chapter 7 is a complete liquidation of all the debt which is dischargeable. A Chapter 13 is a reorganization of your debt where you make a planned payment based on your disposable income over a period of time.
Employment Law including employment discrimination, retaliation, unemployment compensation, harassment, non competition agreements and employment contracts.
Personal Injury including automobile accidents, wrongful death, slip and falls, and other liabilities.
Immigration Law including the "Dream Act," Green Cards and Citizenship. Our immigration attorneys speak fluent Spanish.
Probate including Wills, Trusts, and Estate Planning.
Foreclosure Defense including mortgage modifications, mediations, short sales, and deed in lieu of foreclosures. Additionally, at a total cost which is approximately equivalent to a one month mortgage payment, we can protect your interests to make sure the bank or mortgage holder is doing everything to the letter of the law, and to give you the time necessary to address your finances under your terms.
Contracts including contract drafting, negotiations, and litigating contract terms, good faith clauses and non compete restrictions.
Corporate Formations and incorporations in any State including articles of incorporation, registered agent services, and shareholder agreements.
We can also assist on other areas of law by drawing from our resources from our Melbourne / Orlando office on a case by case basis.
Our Law Firm provides free consultations in the areas of Bankruptcy and Personal Injury. Our attorneys and lawyers also take some cases on contingency. Which means, that we enter into a contract where we cover the costs and fees at no cost to you until you recover money. Payment plans and other types of plans can be discussed or arranged based on the type of case and your particular facts. Even though our law firm has grown over the years and we have handled large scale cases and large class action cases, we still take on a personal approach to each case. This personal approach is manifested with our unique six promises to all clients who retain us:
We promise to return all calls or email communications within one business day of receipt.


We promise to provide you with a status of your legal issue upon request


We promise no unnecessary surprises. Our costs and fees, if they are charged, are always well documented.


We promise to treat you with respect and courtesy at all times.


We promise to tell you accurate information about your case and your chances at prevailing.


We promise to pursue your best interest to the best of our abilities at all times.
Our law firm is AV rated, and the managing partner, Maurice Arcadier, is board certified in labor and employment law.