I have no money. Is the Bankruptcy Consultation Free?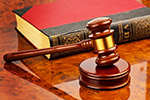 Not all law offices offer free initial bankruptcy consultations. However, we, at Arcadier and Associates (SouthFloridaLegalTeam) does offer free initial consultations for individuals and companies who are exploring their right to file for bankruptcy. The consultation usually lasts about 30 minutes, but could go longer (at no cost to you) if needed.

At the consultation, you should bring a copy of your last tax return and any other relevant documents concerning your debt and assets which you would like us to review.

After the initial consult, a bankruptcy does cost money to undertake. There are filing fees (which may be waived under unusual circumstances, as well as attorney fees which costs about $1000.00 for a personal chapter 7 liquidation.

Every situation is different, so it is important for you to speak to a licensed attorney for you to understand your legal rights. After all, it is Free! What do you have to loose.
More Information:
For more information, please see our Bankruptcy Web Page
Attorney: Stephen Biggie
Status: Answered
Date Filed: October 31, 2012