Maurice Arcadier, JD, MBA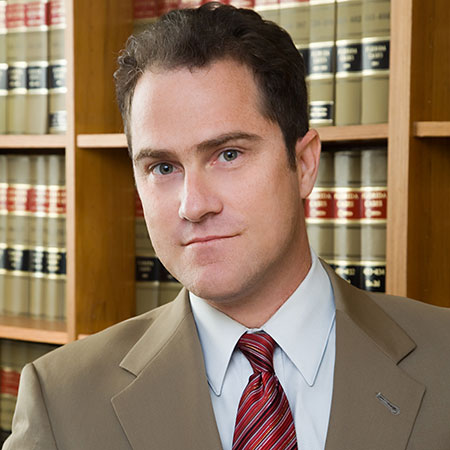 Maurice Arcadier is the managing partner of an AV rated eight attorney law firm with offices in Melbourne, Florida and Boca Raton, Florida.
Mr, Arcadier is aUniversity of Florida graduate who earned his economics degree in 1994 (Suma Cum Laude) and earned his Juris Doctorate and Master in Business Administration degrees in 1997 with honors and a book award in Civil Law. Mr. Arcadier also received an International Law certification fromTulane/La Sorbonnein Paris, France.
After graduation, Mr. Arcadier joined Andersen Consulting, now known as Accenture. During his two year tenure there, he was part of a legal risk management team, providing legal risk management services for Fortune 500 employers, included such reknown companies as Auto Nation, Republic Industries, Inc., Motorola, Telco, Excel, Teleglobe and Citgo. In his consulting endeavors, Mr. Arcadier was part of problem solving teams where employer / employee processes where reviewed, the management of risk maximized, and numerous process consulting activities designed to provide business innovation.
In 1999, Mr. Arcadier opened his private law firm in Miami, Florida. Mr. Arcadier started as a civil trial attorney representing individual clients and small businesses. In his private practice of law, Mr. Arcadier was involved in the litigation, mediation and resolve of numerous commercial and employment related issues of law. In 2006, Mr. Arcadier opened his Central Florida office in Melbourne. Florida. Since 2006, Mr. Arcadier specialized in labor and employment law, including business law and commercial matters. Mr. Arcadier is certified to practice law before the U.S. Supreme Court, the 11th Circuit Court of Appeals, the Middle and Southern Districts of Florid, and all the Florida State Court system, including the Supreme Court of Florida where Mr. Arcadier was co counsel in brief submittal. Mr. Arcadier has also been admitted as pro hoc vice attorney in numerous jurisdictions including the Suthern District of California where Mr. Arcadier is co-counsel in a large class action consumer matter. Mr. Arcadier is also Board Certified through the Florida Bar's accreditation process as inducted by the Florida Supreme Court where he carries the title of Specialist and Expert in the field of Labor and Employment Law, where he has numerous published and unpublished opinions in the 1st District Court of Appeal, the 5th District Court of Appeals, and the 11th Circuit Court of Appeals.
Moreover, in addition to his expertise in labor and employment law, Mr. Arcadier manages a full service law firm composed of eight attorneys with offices in Boca Raton, and Melbourne Florida. As the managing partner of Arcadier and Associates, Mr. Arcadier is responsible for running the firm, law firm compliance, and supervises the work of staff, paralegals and attorneys.
Mr. Arcadier has also been part of litigating large and interesting cases including: sexual harassment cases, Whistleblower cases, Collective Action FLSA cases, and a Class Action Discrimination Case. Mr. Arcadier has been interviewed by CNN's Larry King, Fox News, Good Morning America, Eyewitness news, and other contemporary media venues.
Mr. Arcadier, when not in active litigation or representing clients, Mr. Arcadier is mediating cases or arbitrating cases as a neutral through the Alternate Dispute Resolution process. Mr. Arcadier is a Certified Circuit Court Mediator, certified appellate court mediator, certified foreclosure mediator, and a certified arbitrator. Mr. Arcadier serves a AAA mediator, a FINRA arbitrator, a BBB Arbitrator and a pro bono arbitrator for the Florida Bar's Attorney Fee Dispute between attorneys and consumers / clients
A current (short form) curriculum vitae of Mr. Arcadier is available here.